Symbolic representations of religion marked wealth and social status, and set the rulers apart from the people

The Natural And The Abstract
Since time immemorial, symbols reflecting ideology and social order have been used by human societies. Archaeologists and ancient scholars affirm that this tradition goes back to the Paleolithic period, the earliest stage in the evolution of the Homo Sapiens.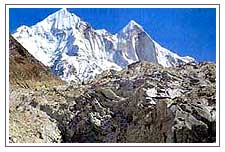 However, it was only with the rise of urban civilization the world over that one sees as almost theatrical increase in the production and the use of symbolic objects. The symbols of the Indus Valley civilization were also produced in the context of cities. The innumerable finds of symbolic representations and objects in the different cities of Indus civilization are both exotic and mind boggling. Unfortunately, the exact and specific meaning of Indus symbols eludes us because of the absence of written texts.
Many scholars tried to co-relate the Indus symbols and ritual objects with those used by the later Hindu and Buddhist cultures. However, the inability to decipher the Indus script clouds any final conclusion and neither the Indus script clouds any final conclusion and neither can one be certain about the precise meaning of symbols in a particular period. This is because the meanings of a specific symbol might have changed over a period time. Therefore, the meaning of symbols can only be inferred by examining the different contexts in which the symbolic objects and representations were found.

The Two Categories
On the above basis, the Indus symbols can be classified roughly into two categories - symbols of religion and symbols of power. Most popular were the religious symbols, which comprised artistic portrayal of natural phenomena, abstract designs, images of plants and animals and whimsical sequences of human and animal forms. They also included symbols of fertility found in the form of male and female human figurines and stone objects. These symbolic representations of religion were underpinned by the symbols of power - these were the symbols of wealth and social status, which set the rulers apart from the people and were used to mark the difference between public and private.

Getting Inspired From Nature!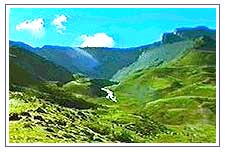 Symbolic representations of trees are amongst the most numerous and popular. They are found on objects ranging from seals, pottery, jewellery, terracotta tablets and figurines to utensils. Imprints and representations of Pipal and banyan trees and their leaves are found in many contexts and styles throughout the Indus valley.
The use of the Pipal tree as a religious symbol appears to have discrete regional variations. At Mohenjodaro, the deity is always seen standing in the centre of the tree, while at Harappa the deity is placed below an arch made of leaves. The use of garlands and arches made out of Pipal leaves in addition establishes the divine character of the tree. The Pipal and banyan trees are quite common throughout Hindu mythology, where they serve as important symbols of fertility and protection and also death. On the Indus seals, however, the protective and the sacred power of the tree were distinctly portrayed, but it is difficult to confirm any other specific meaning.